She's So Charcuterie - featured Amador County Small Business
Posted by Gold Country Team on Sunday, February 27, 2022 at 8:50 AM
By Gold Country Team / February 27, 2022
Comment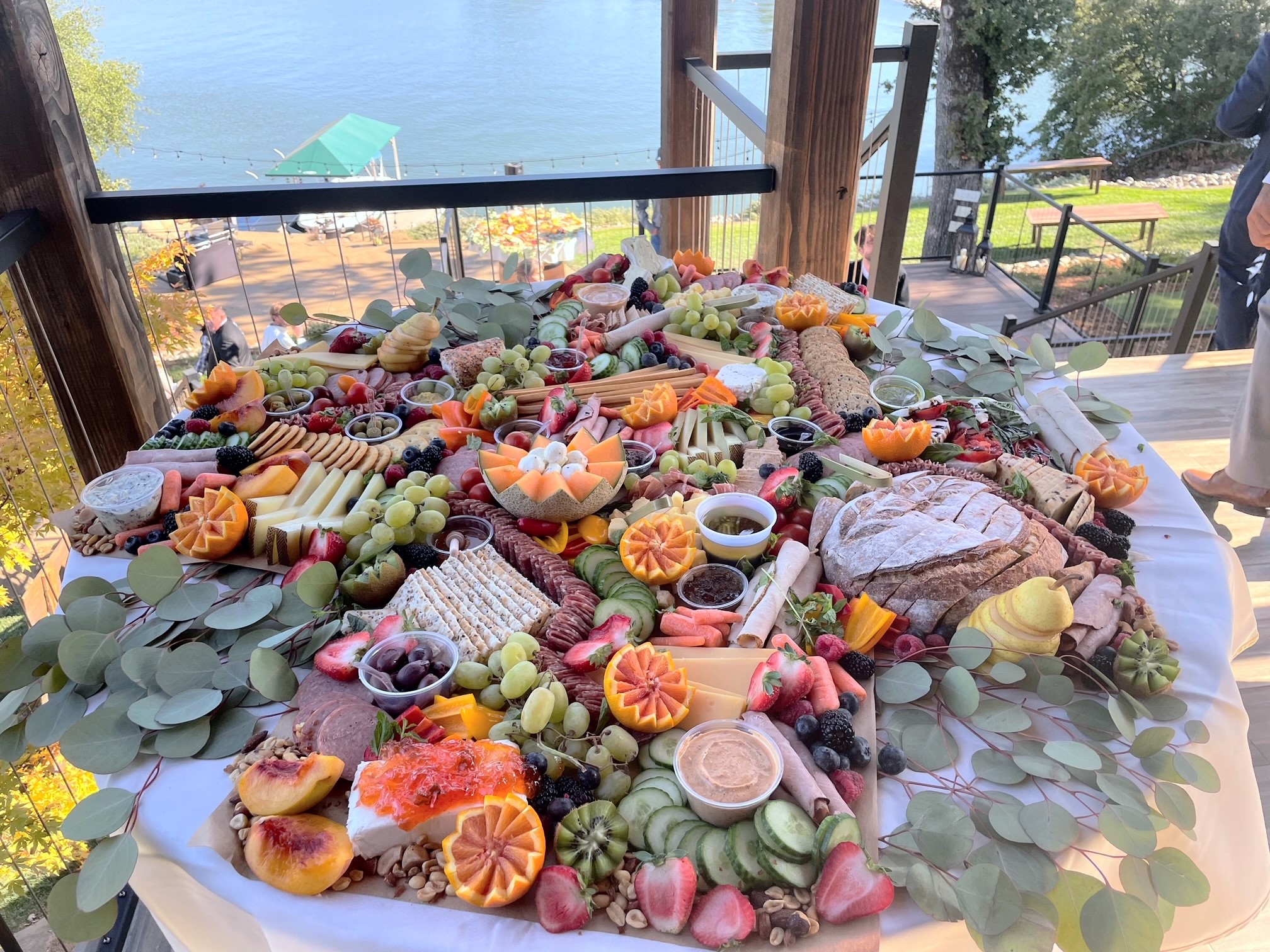 Here in the Gold Country, we are so lucky to have incredible local businesses that help shape this growing community for the better. One face behind these businesses is deserving of spotlight: Taylor Wenske, owner and founder of She's So Charcuterie. For the uninitiated, charcuterie is the art of preparing and assembling cured meats and other accompaniments. With festive and fresh arrangements of fruits, meats, cheeses, nuts, it's not surprising how She's So Charcuterie finds its mantra: "I believe that a charcuterie board can change your life."
Funnily enough, Taylor's interest in charcuterie arrangements arose from lackluster snack offerings at parties:
"I always grew up being a very picky eater," Taylor said. "Whenever I would go to events such as birthday parties, hang outs, or get togethers I would be so anxious about what food options there would be, or if there would be any options that I would be willing to eat. When I started dating my now-husband (boyfriend at the time, in high school) his mom would make meat and cheese platters to snack on when I would go over to their house. These became two of my favorite things to eat."
When she eventually got comfortable enough, Taylor would start bringing her own snacks to events so she wouldn't have to worry if there were any options for her.
"And people loved the presentation of my little platters," Taylor said. "Over time I became the snack girl that would always bring a charcuterie to any gathering. Any event, big or small, I would bring along a charcuterie board."
When Taylor finally decided that this was something she could do even more with, she took on her first real event by making a huge charcuterie for the cocktail hour at her sister's wedding. And from there, She's So Charcuterie was born.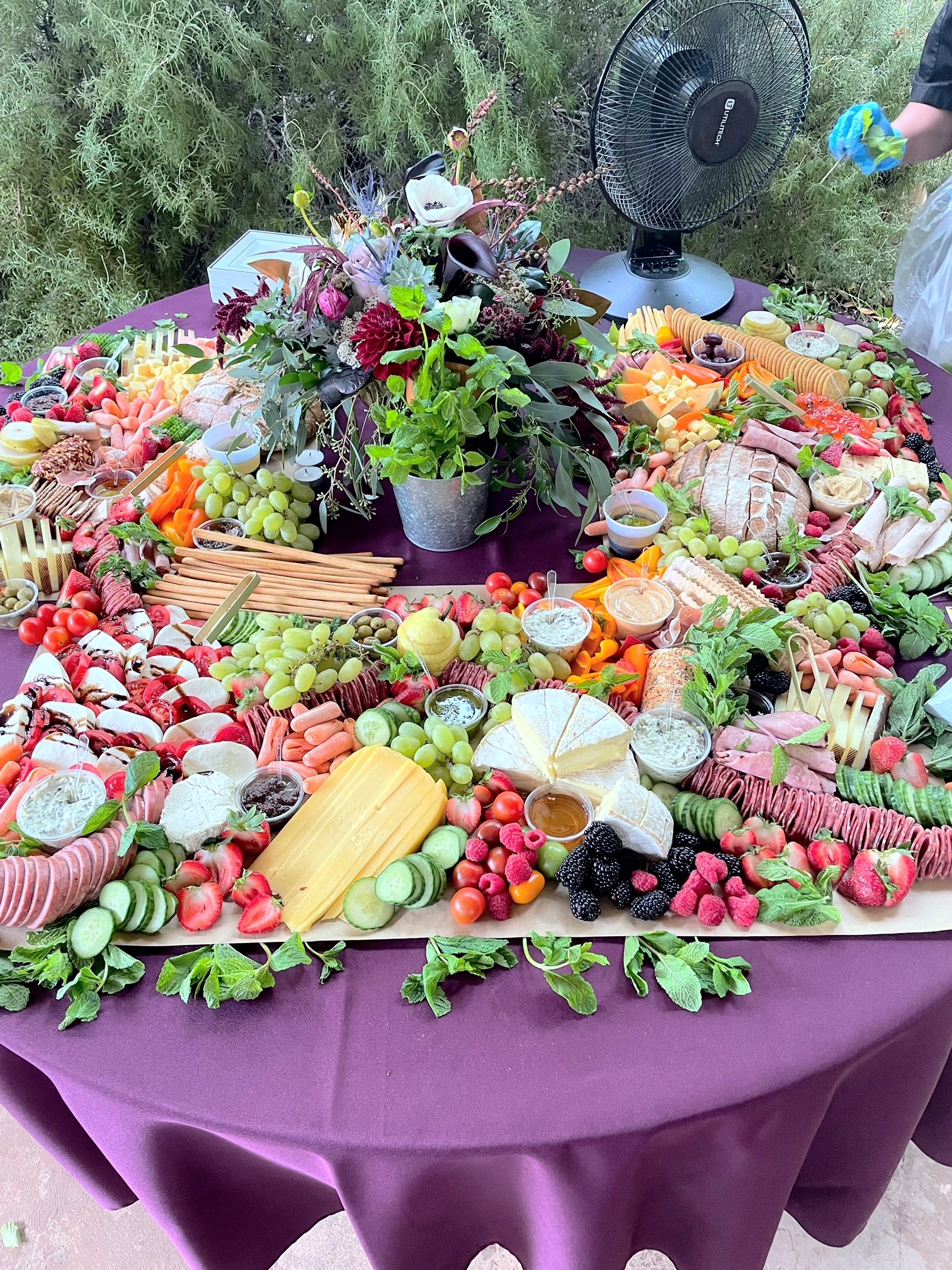 "People often think that the star of a charcuterie board is the cheese," Taylor explained. "But the word charcuterie actually means 'cured meats', which is the main focus of a charcuterie board. There really is no wrong way to make a charcuterie board since there are so many different interpretations of it, which allows my customers as well as myself to have complete creative freedom when creating charcuterie boards or grazing tables. I can create a customized charcuterie for any event, big or small."
One exciting feature of these arrangements is that charcuterie orders change with the seasons and holidays. For example, Taylor's spring and Easter boards are coming up. The seasonal fruits and cheese allow for a lighter and brighter charcuterie. It makes seeing each and every board throughout the seasons into quite the treat!
Born and raised here in Jackson California, Taylor has always placed an importance on finding her spot in the Amador community. "I moved away for three years while I earned my bachelors at UC Davis, commuting home every other weekend to visit my family and friends," Taylor said. After she graduated from UC Davis, she moved back to Jackson to earn her teaching credential. "I wanted to give back to the community that gave me so many incredible memories and opportunities. It was my dream to be able to teach at the same school that I graduated from, Argonaut High School. I have finally been able to. I am currently in my fourth year of teaching and my first year of teaching at Argonaut. By teaching as well as doing charcuterie I have been able to make the impression in my community that I have always wanted to."
Lucky for all of us, there are plenty of beautiful photos capturing the intricacy and care in these arrangements on Instagram, @shes.so.charcuterie. Instagram is also the best way to communicate with Taylor and begin ordering your own charcuterie board for any upcoming events! And while you're at it, go ahead and check out her Facebook page, with the same handle.
Thank you Taylor, for all you are doing for the lovely Gold Country area!