Motivate Fitness, Amador County - Gold Country Small Business Profile
Posted by Gold Country Team on Friday, January 29, 2021 at 11:07 AM
By Gold Country Team / January 29, 2021
Comment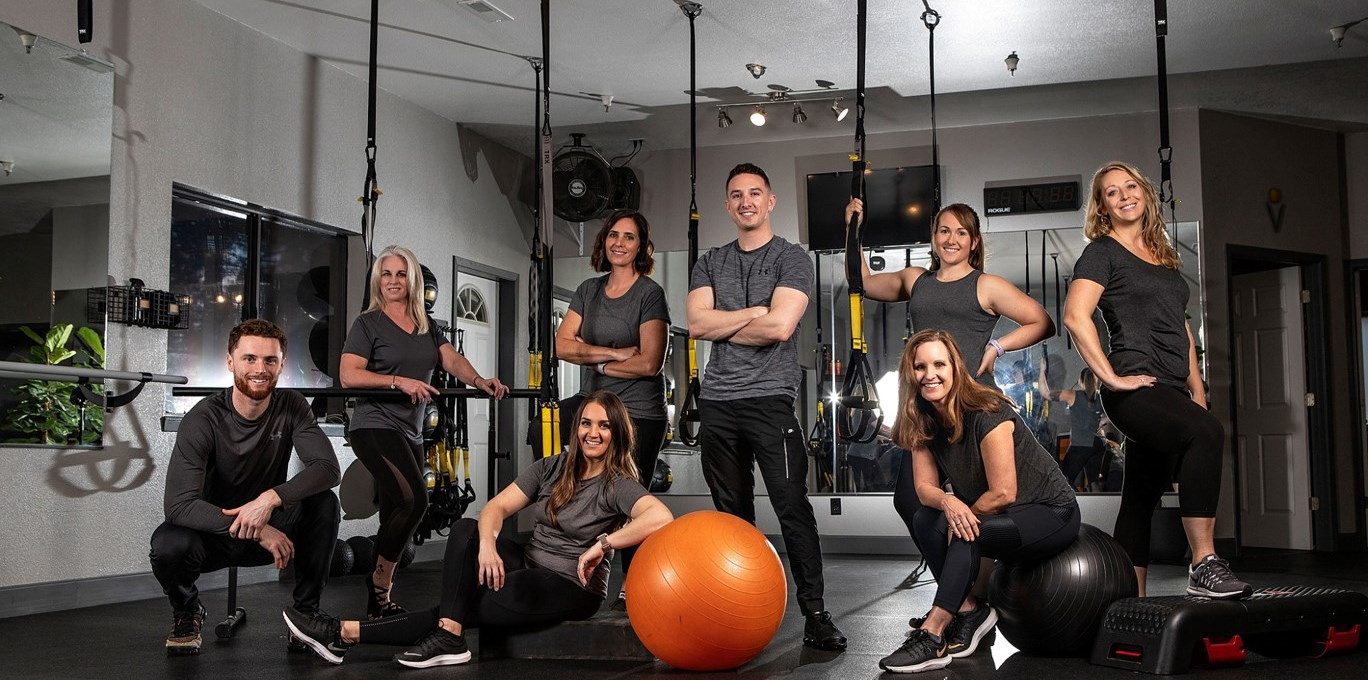 Gold Country would be nothing without its small businesses, and we would personally like to shine the spotlight on a small business that is a big part of our community. This month, that spotlight goes to Motivate Personal Fitness Academy ("Motivate"), a Premier Affiliate TRX™ facility located in Sutter Creek. Owner Dominic Vicari's roots run deep in the Gold Country, raised by a multi-generational Amador County family. Since he opened Motivate in 2014, his small business has stood out as one of the Gold Country's best.
Vicari discovered his passion for the industry during his own personal fitness journey. After learning the benefits of a physically and mentally healthy lifestyle, he became inspired to help others do the same. At the age of 19 he became a personal trainer, and now maintains a "Level 3 Certification" in personal training with TRX Company, an achievement held by only 1% of fitness trainers in the nation.
After working for a private training studio locally, Vicari had garnered enough experience to set out on his own. In 2014, he opened Motivate Personal Fitness Academy. Vicari and his team just refer to the studio as "Motivate" – because that's what it's all about.
"I've made it a point to get well-connected throughout the country and further my education from the best in the industry," Vicari said. "With that came an understanding of where our industry is moving. At the time, we [personal fitness trainers] just worked out the apparently healthy and helped them feel better. Where our industry is going, we are actually more a part of the healthcare team." Vicari works to create "specific and hyper-focused goals" for his clients based on their medical goals in partnership with their doctor. Whether the objective is to focus on blood work, fat loss, muscle mass, or bone density, Vicari created Motivate as a place to achieve any specific fitness goal.
Amador County Personal Trainers
To carry out this important mission, Vicari has worked diligently to bring like-minded individuals onto his training staff. The trainers at Motivate are accredited by the American Council on Exercise (ACE), the most rigorous program of its kind in the U.S. and considered the "top tier" of training programs within the fitness industry. Additionally, Vicari took care to recruit a wide variety of specialists to cover the unique fitness goals clients have. To name just few, his staff specializes in pre-natal and post-partum exercise, mobility and core work, nutrition, barre fitness, and yoga. Vicari's own specialization is as an Orthopedic Exercise Specialist (OES), accredited through the American Council on Exercise.
Despite closures and setbacks from the pandemic, Motivate has proven to be adaptable and innovative. Because of their students' amazing support, they've been able to take their business almost completely virtual. "When the pandemic began, we loaned out every piece of equipment in our building to all of our members and transformed our fitness studio into a television studio," Vicari said. "We wanted to give our students the best experience possible, so we set up lights and cameras so they could see us well, and we made sure they were set up in their homes to train safely and without injury. One of the positive aspects of this development is that we can now reach a student three or five states away and get them the same level of training and dedication as if they were right there in the studio."
In addition to virtual classes which are readily available at MotivatePersonalFitness.com, members can now train in person at the studio. The team at Motivate has worked tirelessly to adapt the studio to COVID-safe protocols, and has all the necessary precautions in place to train members in person or virtually as safely as possible, to help them keep reaching their goals.
Speaking of goals, Vicari has some advice for resolutions this new year: "Though it's everyone's motivation to start January 1st as different as possible, keep in mind you are setting a goal for the end of 2021," Vicari said. "Break that big goal down into actionable steps that you can mark your progress with. Understand what is needed to meet your goal, then break that down into monthly steps, and then break those into weekly steps." Great advice!
Your first achievable step should be to call Motivate at 209-406-8828. Mention "Gold Country Modern Real Estate" and receive a free consultation and a body composition test valued at $198.
Thank you, Dominic (and the entire Motivate team) for your commitment to our community!
MOTIVATE PERSONAL FITNESS ACADEMY
380c Spanish Street
Sutter Creek, CA 95685
209-406-8828
MotivatePersonalFitness.com