Some veterans are finding it difficult to obtain a home in today's market. According to the National Association of Realtors (NAR):
Conventional conforming mortgages (mortgages that conform to guidelines set by Fannie Mae and Freddie Mac), accounted for 74% of mortgages obtained by homebuyers in May 2021, an increase from about 65% during 2018 through 2019…The share of VA-guaranteed loans has also decreased to 7% in May 2021 from about 10% in past years.
Recent data in the latest Origination Insight Report from Ellie Mae sheds light on the continuation of this trend. Below, we can see just how small of a share of total financing VA loans made up in June of 2021, according to that Ellie Mae report: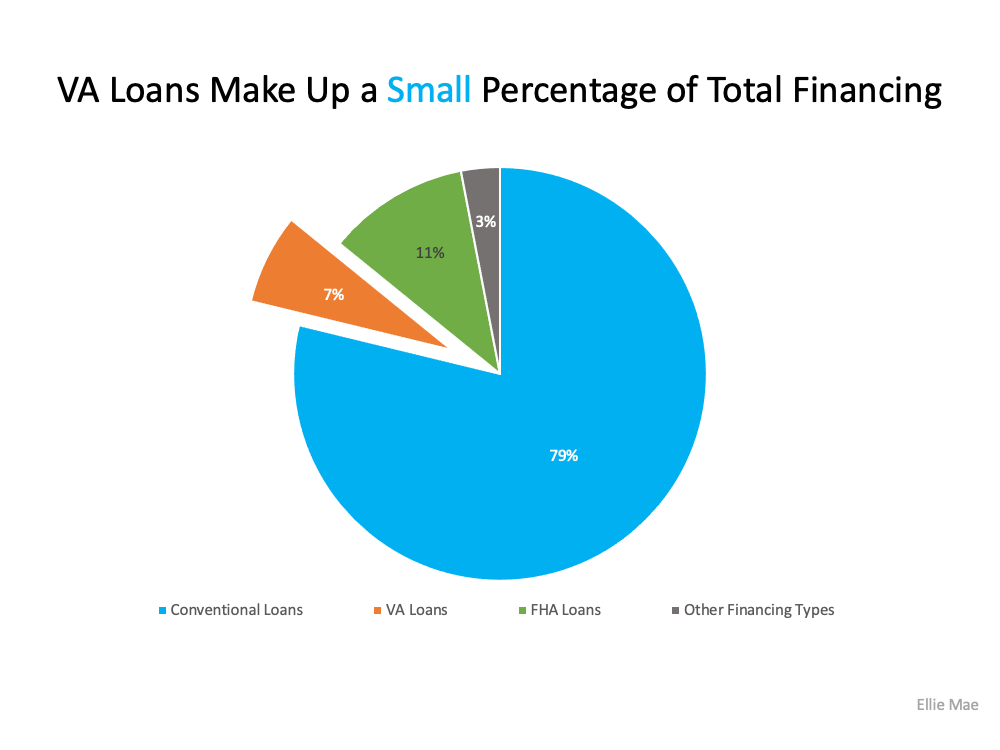 ...