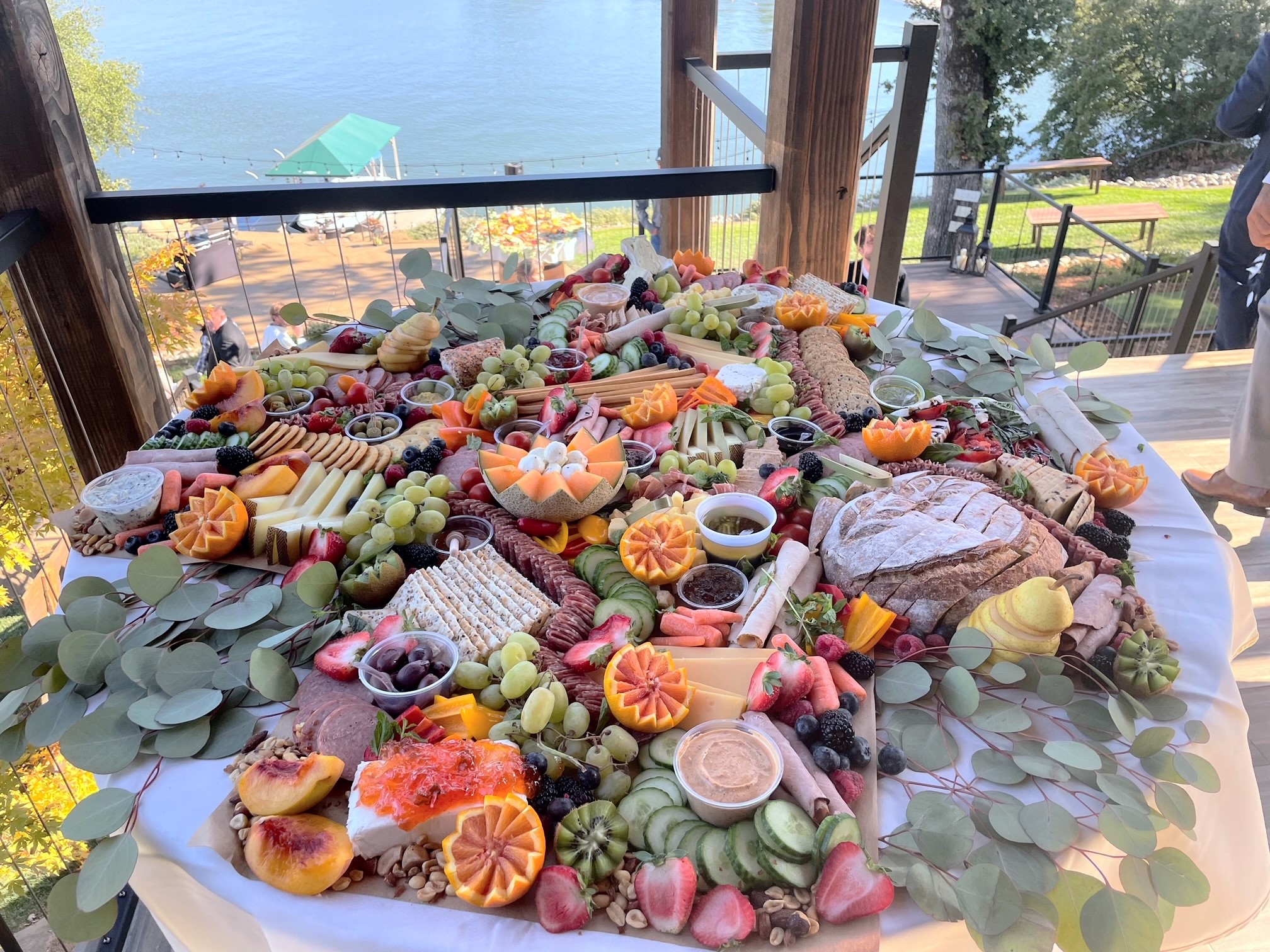 Here in the Gold Country, we are so lucky to have incredible local businesses that help shape this growing community for the better. One face behind these businesses is deserving of spotlight: Taylor Wenske, owner and founder of She's So Charcuterie. For the uninitiated, charcuterie is the art of preparing and assembling cured meats and other accompaniments. With festive and fresh arrangements of fruits, meats, cheeses, nuts, it's not surprising how She's So Charcuterie finds its mantra: "I believe that a charcuterie board can change your life."
Funnily enough, Taylor's interest in charcuterie arrangements arose from lackluster snack offerings at parties:
"I always grew up being a very picky eater," Taylor said. "Whenever I would go to events such as birthday parties, hang outs, or get togethers I would be so anxious about what food options there would be, or if there would be any options that I would be willing to eat. When I started dating my now-husband (boyfriend at the time, in high school) his mom would make meat and cheese platters to snack on when I would go over to their house. These became two of my favorite things to eat."
When she eventually got comfortable enough, Taylor would start bringing her own snacks to events so she wouldn't have to worry if there were any options for her.
"And people loved the presentation of my little platters," Taylor said. "Over time I became the snack girl that would always bring a charcuterie to any gathering. Any event, big or small, I would bring along a charcuterie board."
When Taylor finally decided that this was something she could do even more with, she took on her first...