Hanger Management - Featured Amador County Small Business
Posted by Gold Country Team on Thursday, February 3, 2022 at 8:05 PM
By Gold Country Team / February 3, 2022
Comment

Gold Country Small Business Spotlight: Hanger Management Mobile Boutique
Here in Amador County, we are so lucky to have incredible local businesses that help shape this growing community for the better. One face behind these businesses is deserving of spotlight: Chelsea Hills, owner and founder of Hanger Management Mobile Boutique. She took a truck and turned it into a mobile boutique! Now this awesome storefront is available for parties, events, private shopping, you name it—because they come to you! Their clothing collections are carefully selected with customers in mind, so you can shop for your style privately at your own pace.
With an eye for fashion and a penchant for customer service, Chelsea had always wanted to run a boutique. Almost a year ago, she began to play with the idea more seriously but a full-time job was dashing the dream. Thinking of ways to make this idea a reality, Chelsea's husband, Josh, offered up the idea: "Why don't you do a mobile boutique?"
And of course, the idea was everything Chelsea had been looking for. "We ended up buying an old step truck and transformed it into a store," Chelsea said. "Now we take it to wineries, private parties and all kinds of events."
In a world where public shopping can seem rather stressful, the mobile boutique was able to meet people where they felt safe. Though Chelsea started the company in May 2021, Covid didn't put a halt on business. Rather, because people were so hesitant to go out and shop publicly, Hanger Management was exactly what they needed.
Mobile Clothing Boutique in Amador County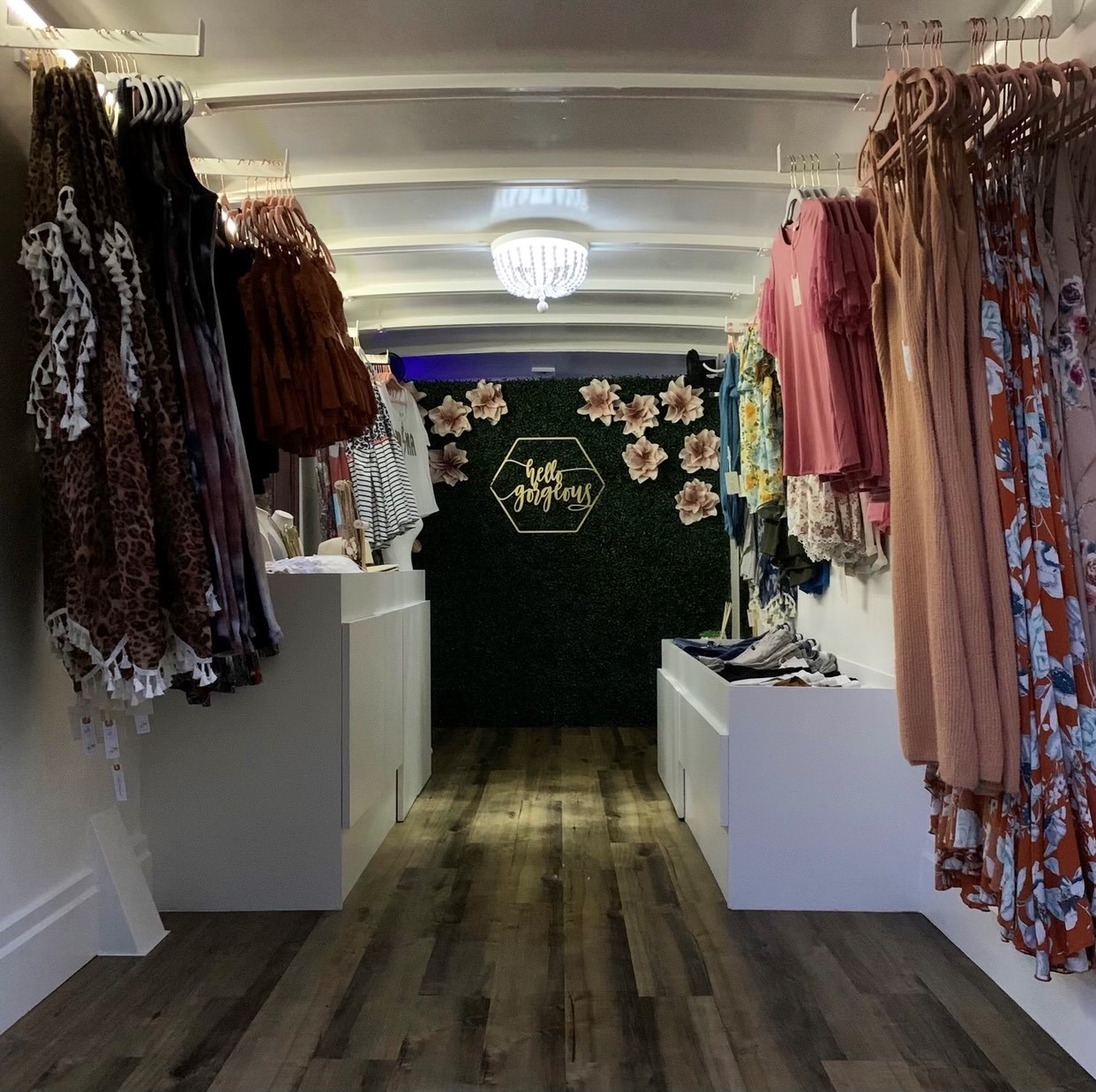 "We offer the idea of coming to you," Chelsea said. "If people are in a safer environment they can do more private shopping. Whether they're organizing a time to visit us or have us visit them at their house, we offer a safer and unique shopping experience." And offering that "extra something" at events is just part of what makes this boutique a popular addition to any event. "We're also very affordable," Chelsea said, adding that this is intentional due to shopping norms in the area. "Everything in the truck is under 50 dollars. Thanks to that, people have more options than what they're used to in Amador County."
Chelsea was born and raised here in Amador County. Now she and Josh are raising a family and running a business in the area, it's fair to say they've planted some roots.
"It's been really fun getting to experience [Amador] in this new way," Chelsea said. "As the local shops and boutiques got to know me, and that I'm a local that's lived here my whole life, they've accepted us. We've had really good clientele that keep coming back. Whenever I post different events that we'll be at, they show up like clockwork. It's been nice to get that support system from people here in Amador County."
As they've been growing with their clientele, Hanger Management aims to offer all sorts of accessibility to their products. Online shopping is easy and available at their website, HangerManagementMobileBoutique.com. You can always book the truck or come to them for a private shopping event, and they are quick to respond on socials and email. "We are always available," as Chelsea put it. You can find their Facebook and Instagram page @hangermanagementboutique and call them at 209-217-4254.
"We have a really strong and supportive clientele," Chelsea said. "And when we got voted Best of Amador 2021, it was really awesome because we haven't even been open for a year yet. So couldn't be more thankful for the customers that do support us and keep us going!"
Thank you Chelsea and the Hanger Management Mobile Boutique team, for all you are doing for the community!