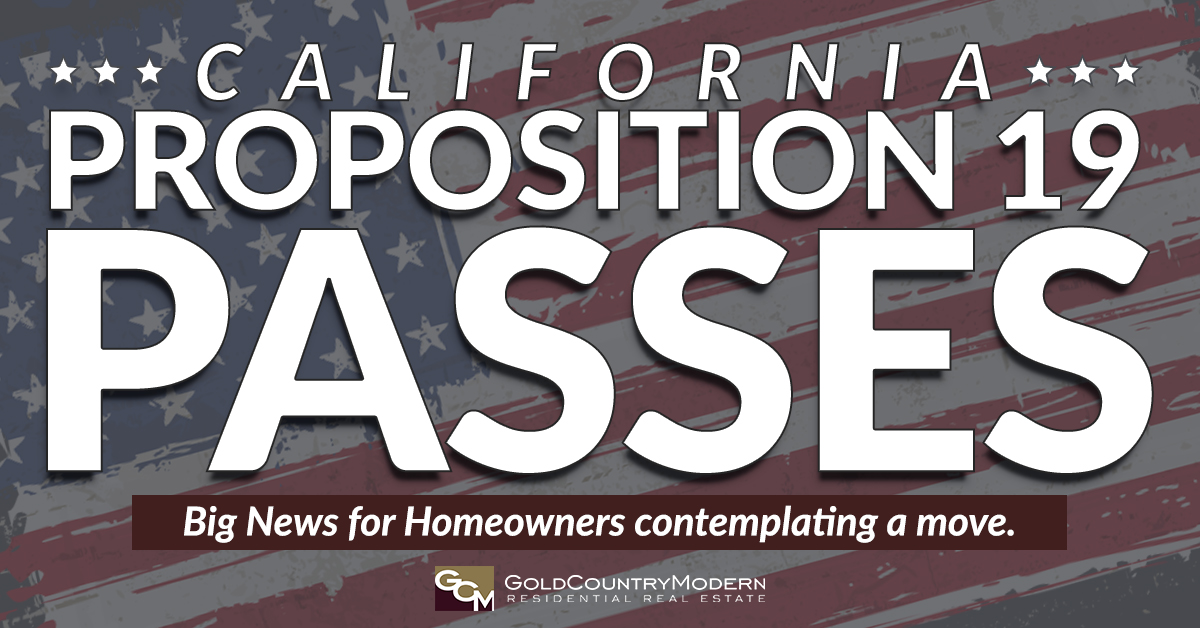 Proposition 19 was approved by voters in November of last year, but it will soon take effect. Many Gold Country homeowners have expressed interest in this new proposition since they could be eligible for fairly significantly property tax savings when they move, especially if they have lived in their home for some time and the value of their home has increased substantially since it was originally purchased.
A PRACTICAL EXAMPLE OF PROPOSITION 19

Before Proposition 19, if Barry Buyer bought a home in 1975 for $200,000 and the property was now worth $1 million, Barry may have resisted selling even if the house was too large and climbing the stairs in his multi-story home had become too much for his knees. To sell and downsize to a smaller home worth $500,000, Barry would wind up paying more than twice the property taxes he was paying, and he'd be taxed on the $500,000 tax base rather the $200,000 base in his current home. For this costly reason, Barry stayed in his home despite really wanting to sell. Under the newly passed Prop. 19, Barry is now free to sell his home and buy another home anywhere in California that is valued at $1 million or less and have his same tax base ($200,000). This represents a tremendous savings and removes one of the major barriers that prevented Barry (and many long-time homeowners in California) from selling his home and moving.
While the final details of this proposition are still coming together, we wanted to share the latest information with you which we recently received from the California Association...